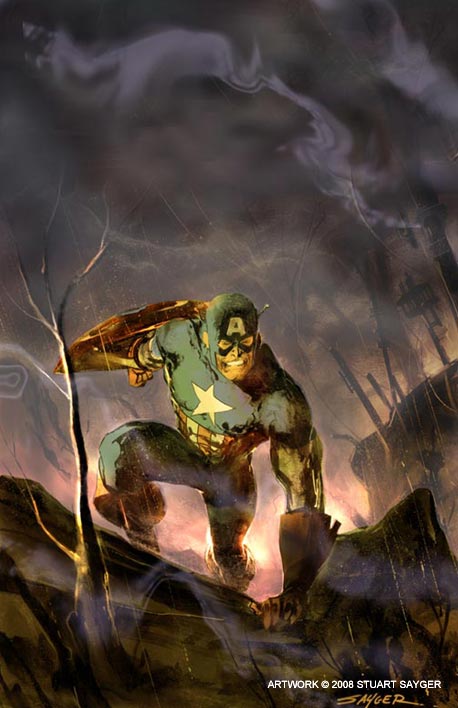 America
Ink, gouache, and cmputer coloring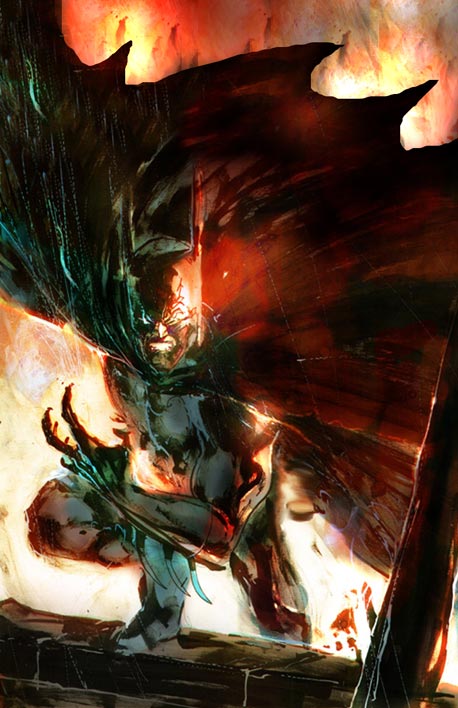 Bat
Ink, gouache, and computer coloring
Created for Upper Deck / DC Comics for VS card game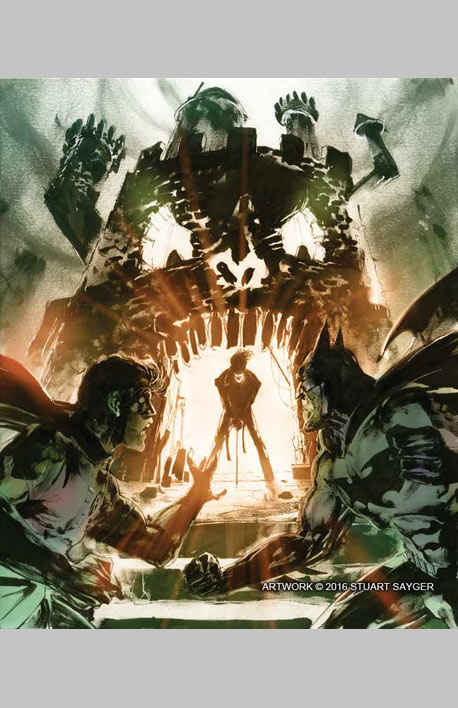 Bat Castle
Ink, G\gouache, and computer toning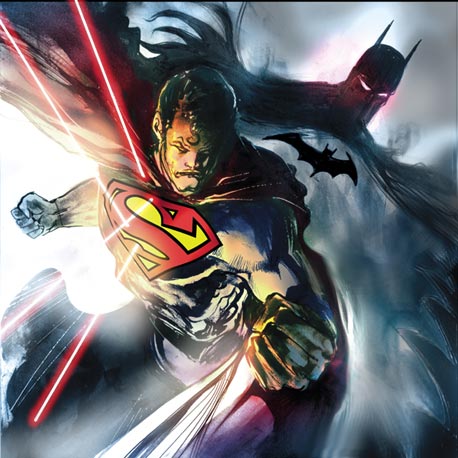 Deflection
Ink, gouache, and computer coloring
Created for Upper Deck / DC Comics for VS card game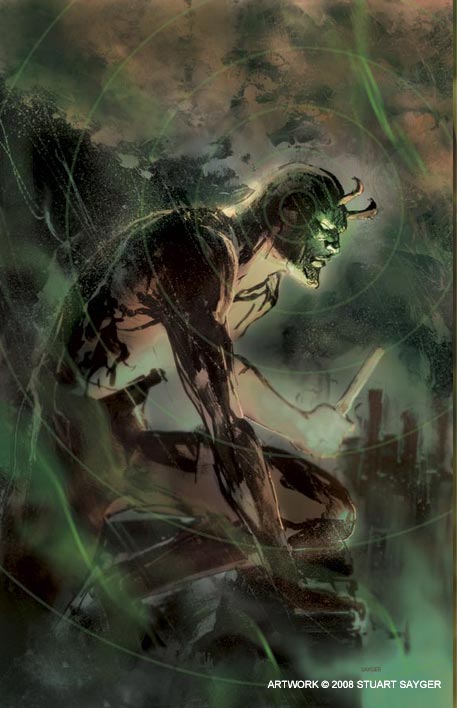 Devil
Ink, gouache, and computer coloring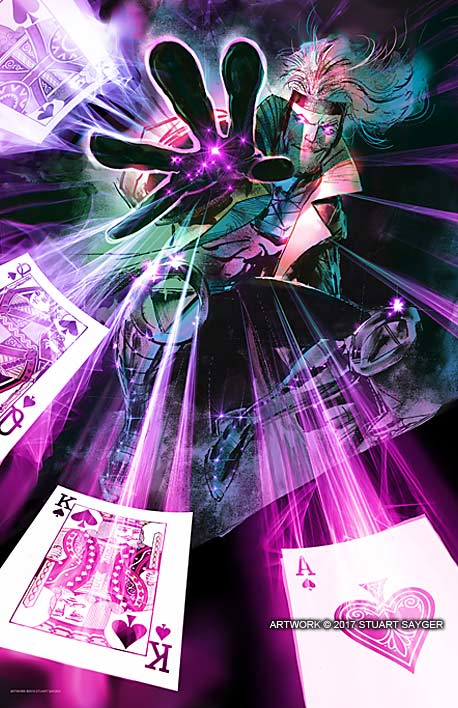 Gambit
Ink, paint Markers, and computer coloring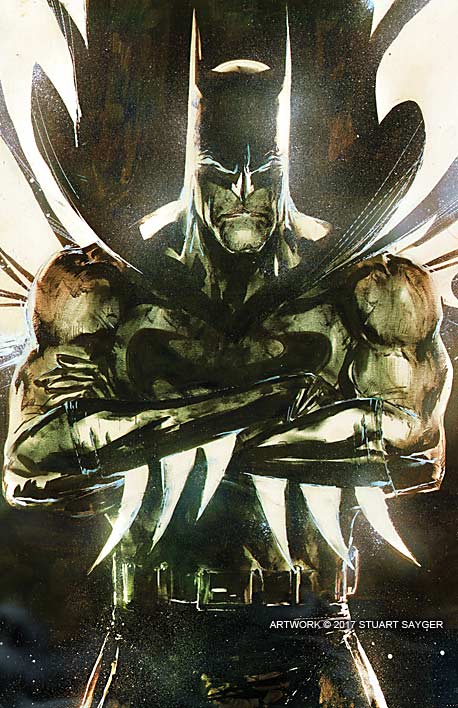 Bat Arms
Ink, gouache, and computer coloring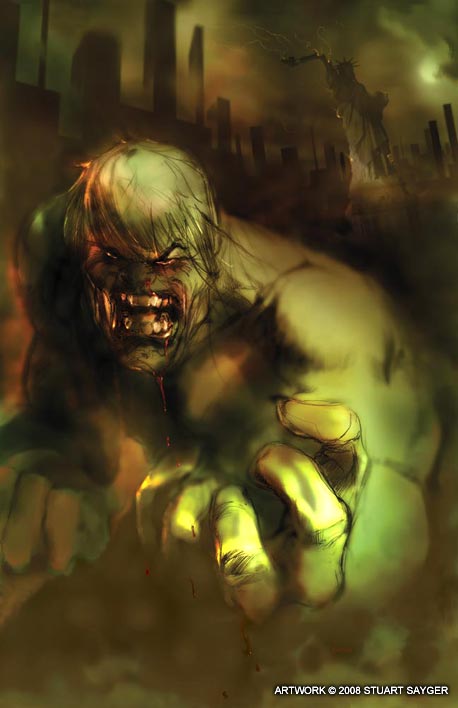 Incredible
Graphite and computer coloring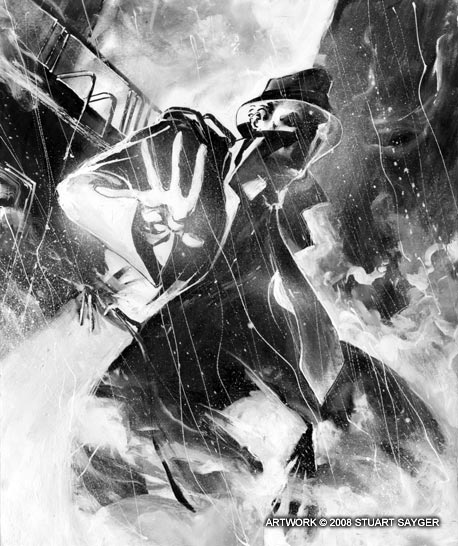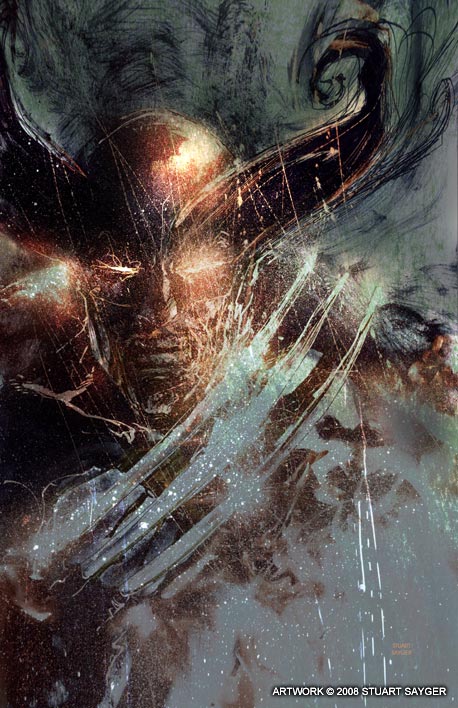 Wolverine
Ink, gouache, and computer coloring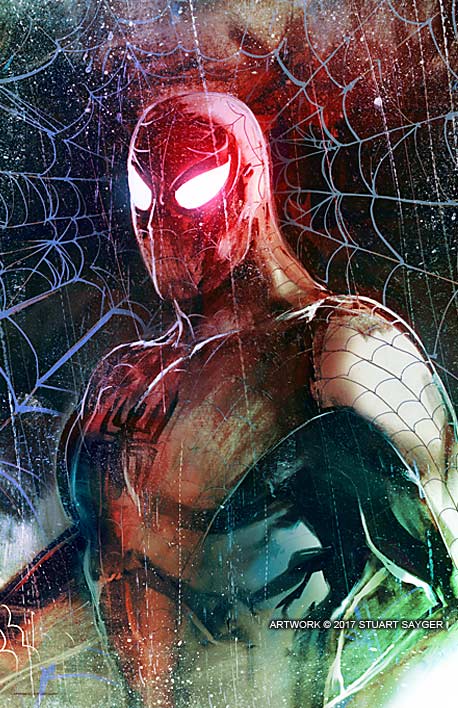 Web head
Ink, gouache, and computer coloring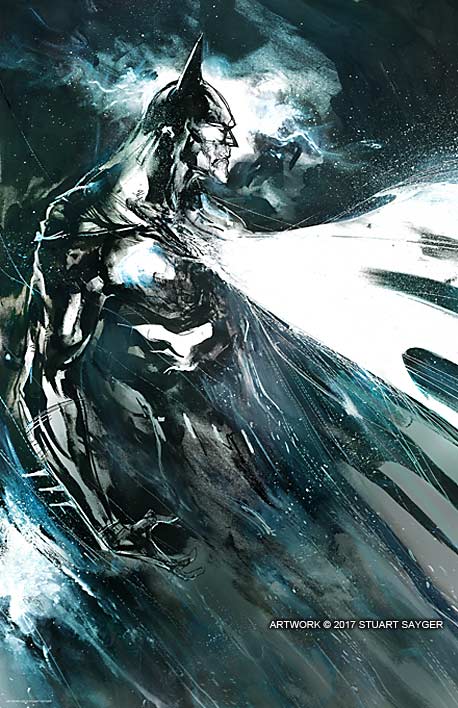 Bat blue
Ink, gouache, and computer coloring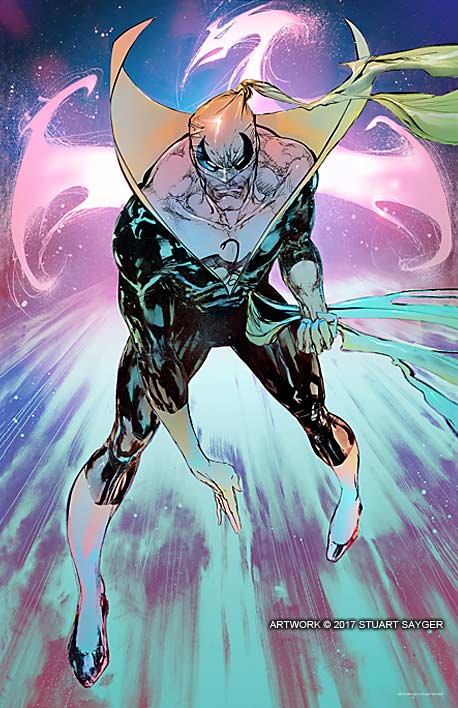 Kung Fist
Ink, Gouache, and computer coloring
Moonlight
Ink, gouache, and computer coloring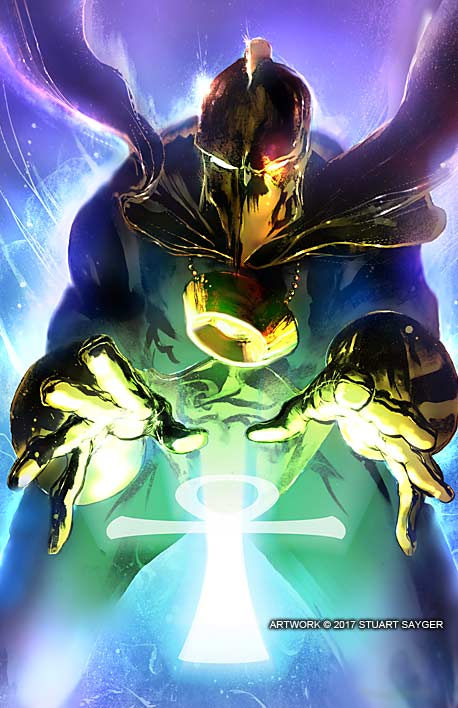 Ankh
Ink, gouache, and ccmputer coloring
Sidekick on Roof
Ink, gouache, and computer coloring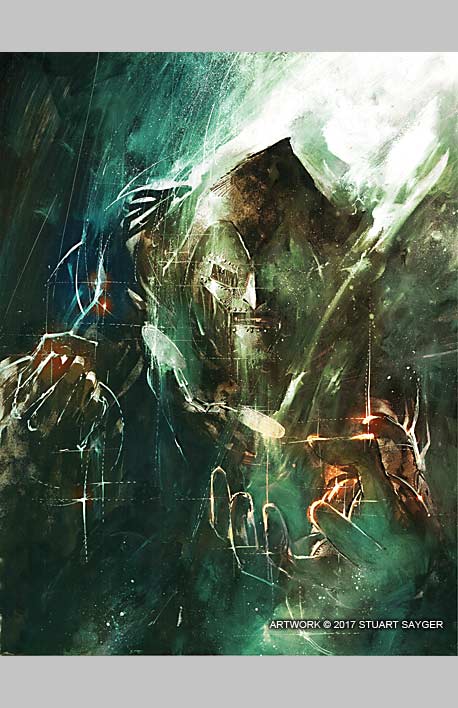 Cosmic Doom
Ink, gouache, computer coloring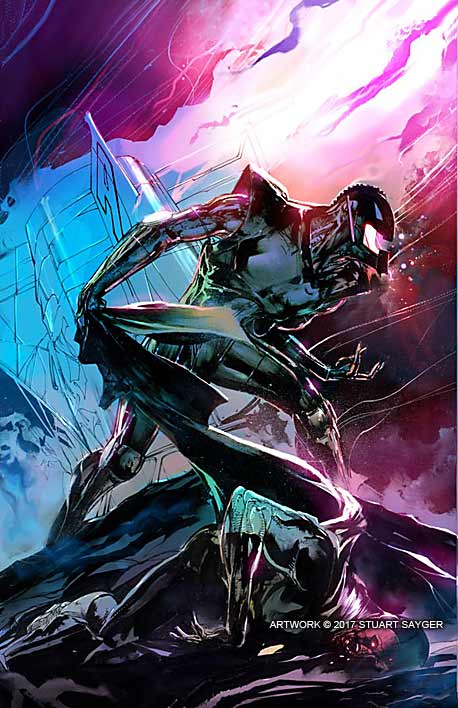 Ultimate
Ink, gouache, oil pastel, and chalk pastel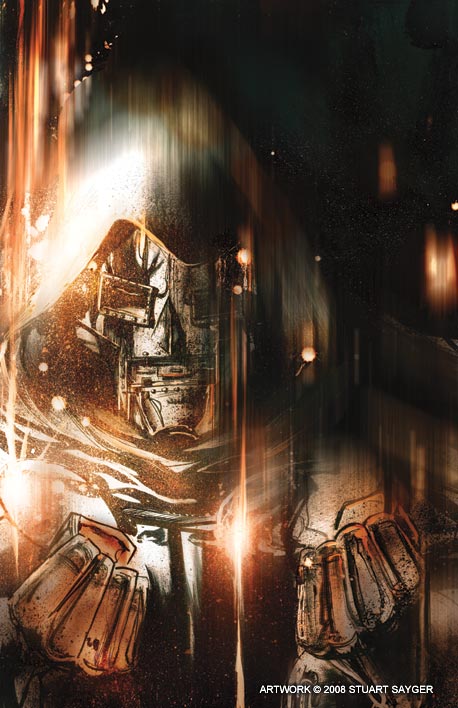 Doom
Ink, gouache, and computer coloring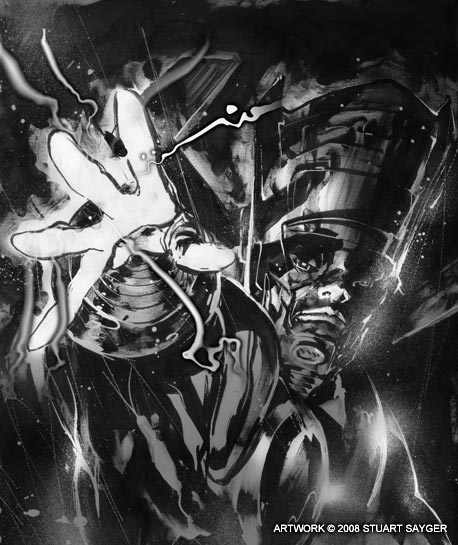 Galactus
Ink, gouache, and computer toning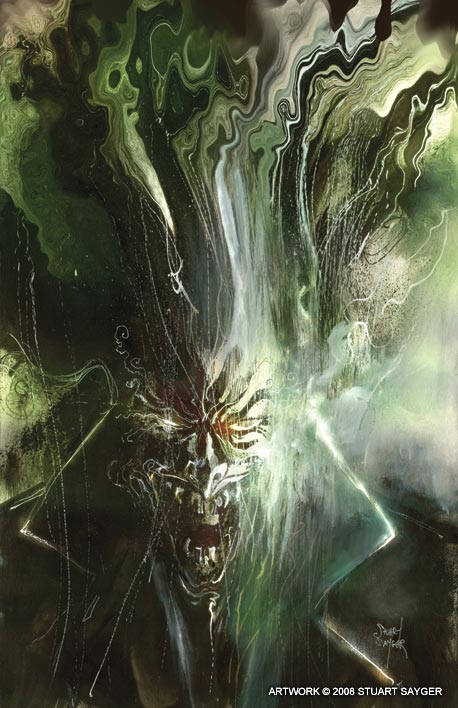 Joker
Ink, gouache, and computer coloring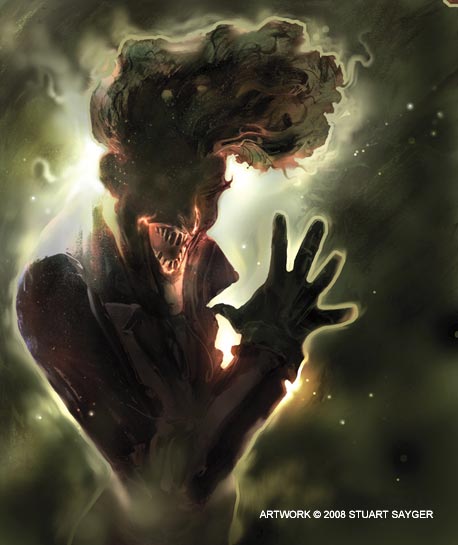 Joker
Ink, gouache, and computer coloring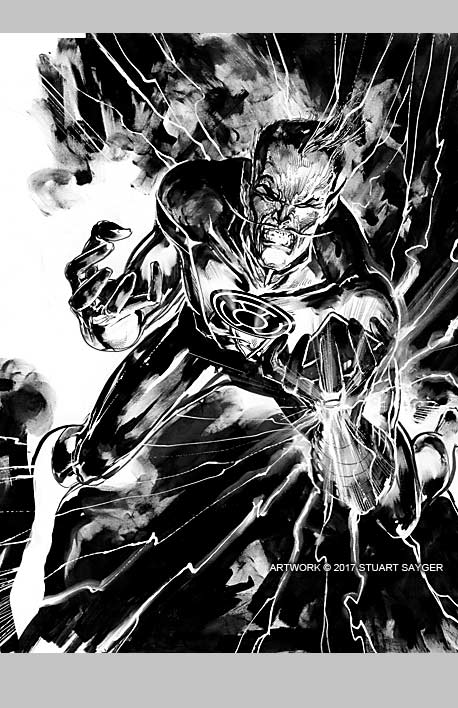 Sinister
Ink, graphite, and computer toning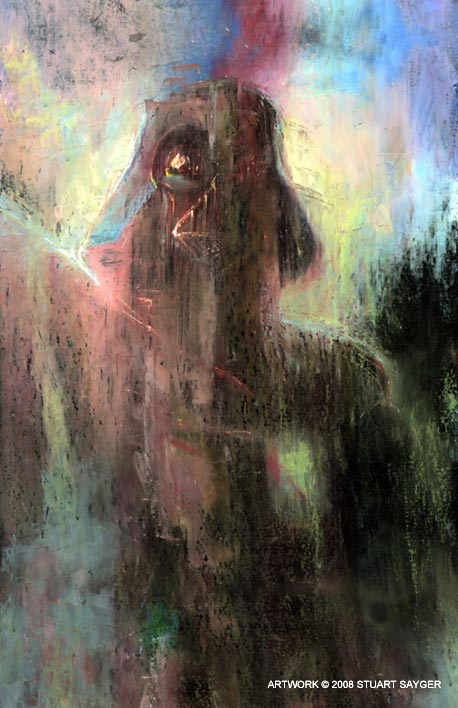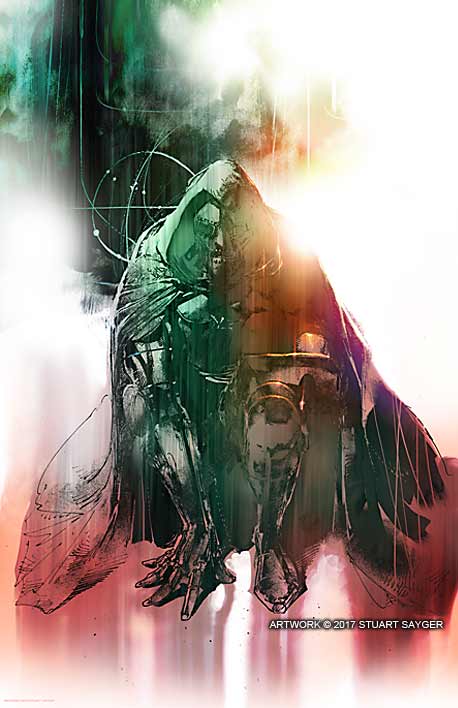 Kneeling Doom
Ink and computer coloring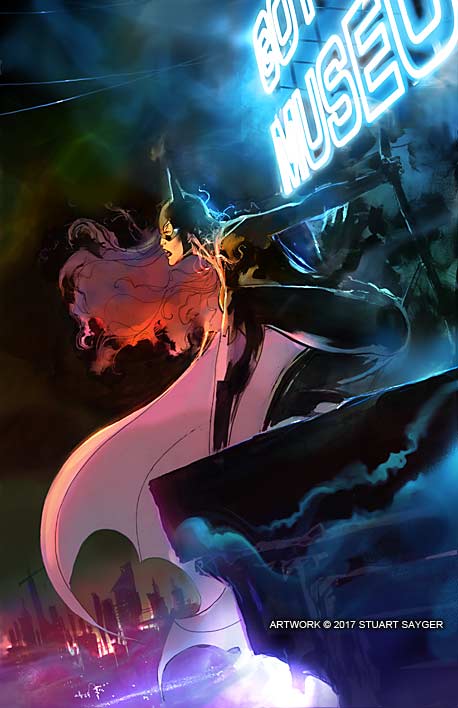 Museum
Ink, and computer coloring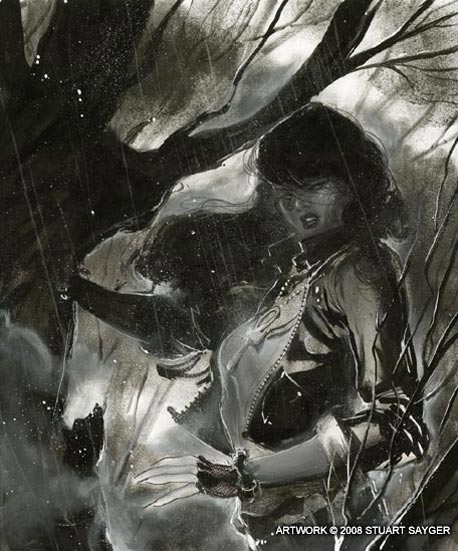 Death
Ink, gouache, oil pastel, and graphite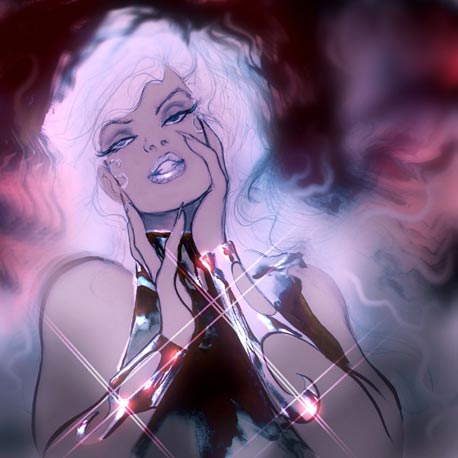 Dream
Graphite and computer coloring
Created for Upper Deck / DC Comics for VS card game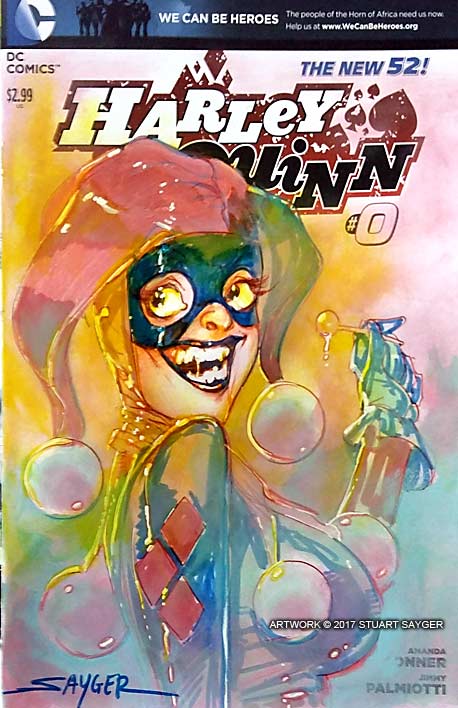 Lollypop
Ink and acrylic paint
Created for Upper Deck / DC Comics for VS card game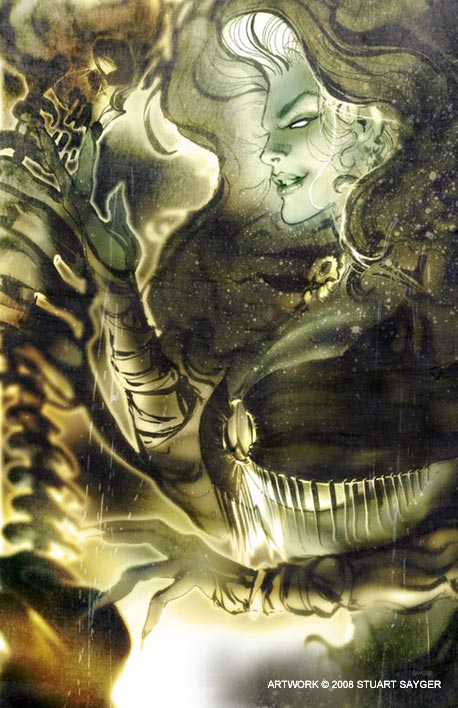 Lady Death
Ink and computer coloring
Created for Lady Death Visions comic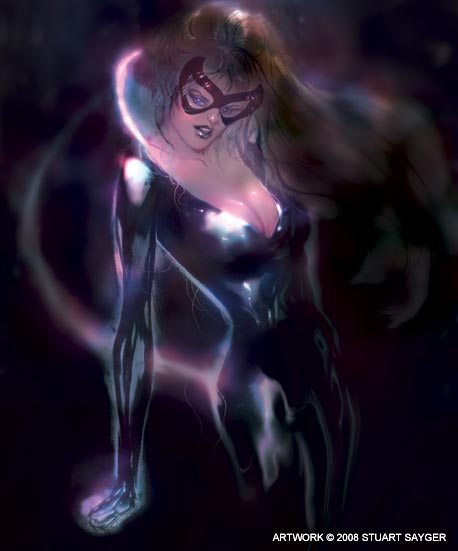 Minx
Ink, gouache, and computer coloring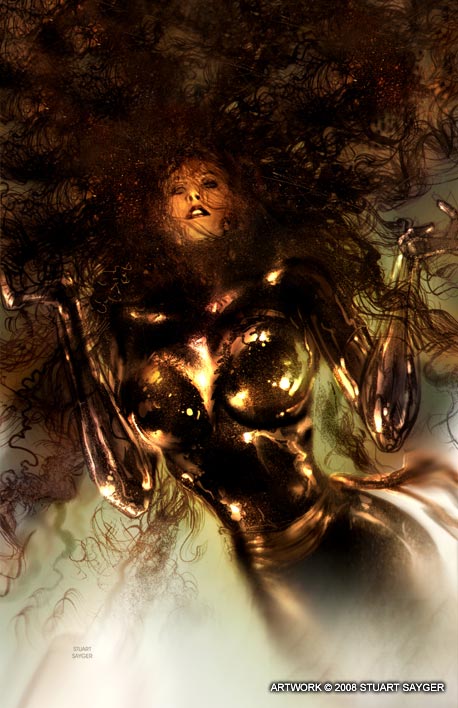 Phoenix
Ink, gouache, and computer coloring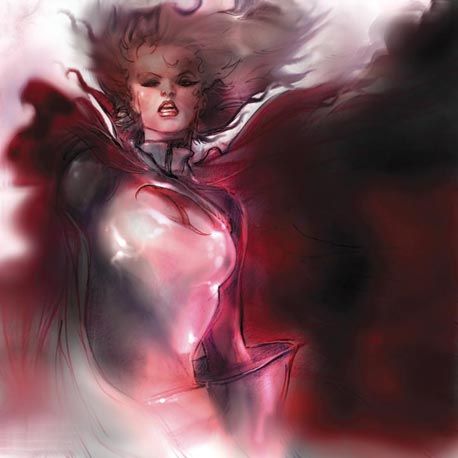 Powergirl
Graphite and computer coloring
Created for Upper Deck / DC Comics for VS card game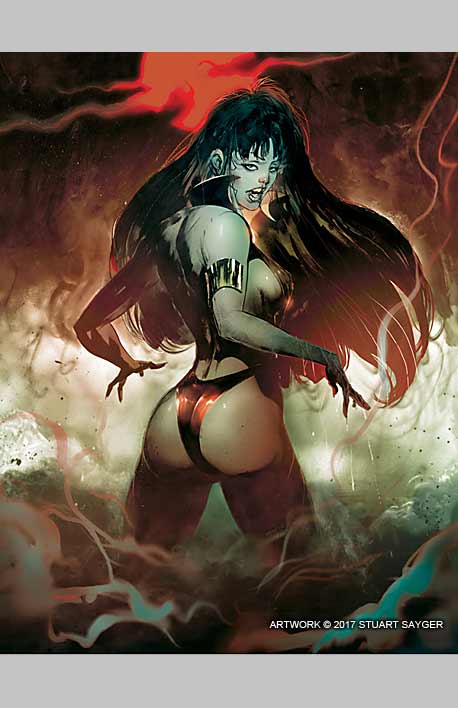 Bite
Ink, graphite, and computer coloring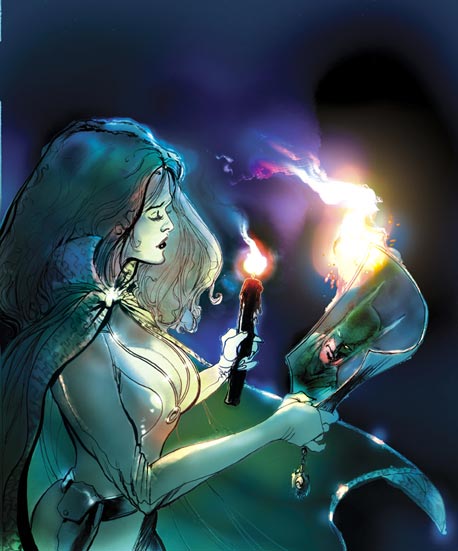 Talia
Ink and computer coloring
Created for Upper Deck / DC Comics for VS card game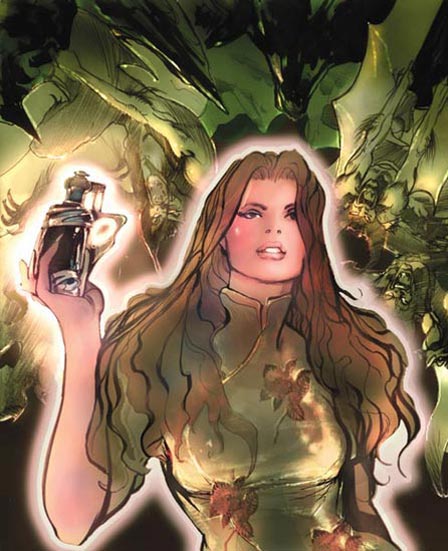 Talia
Ink, graphite, and computer coloring
Created for Upper Deck / DC Comics for VS card game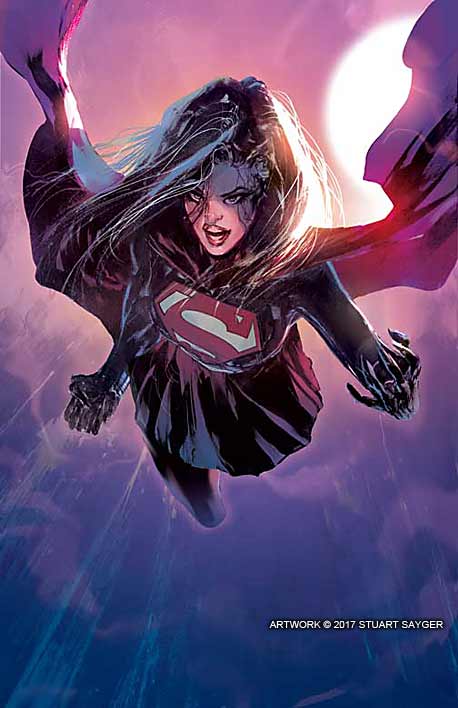 Supersun
Ink, gouache, and computer coloring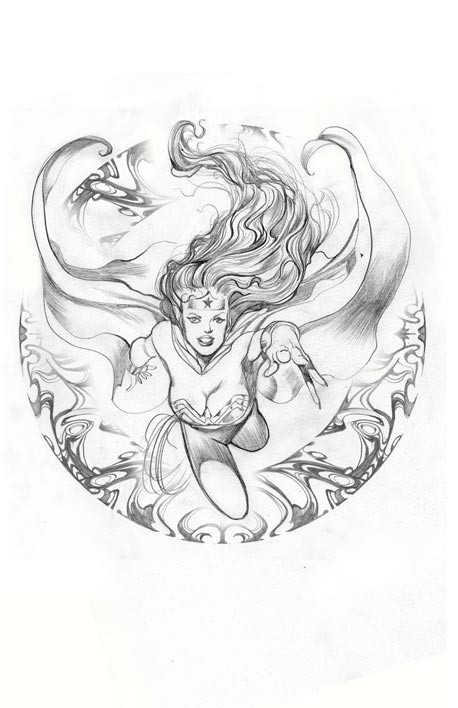 Created for DC Comics/ Warner Bros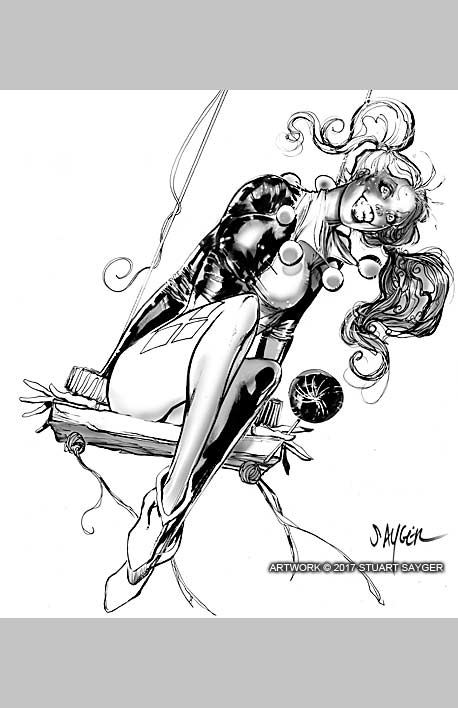 Swing
Ink, gouache, and computer toning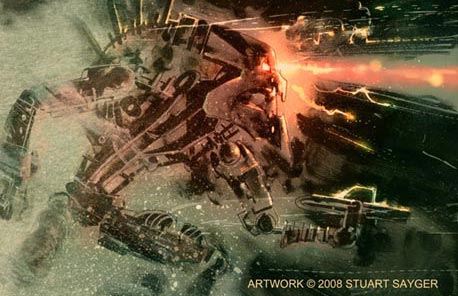 Lego Bionicle
Ink, gouache, and computer toning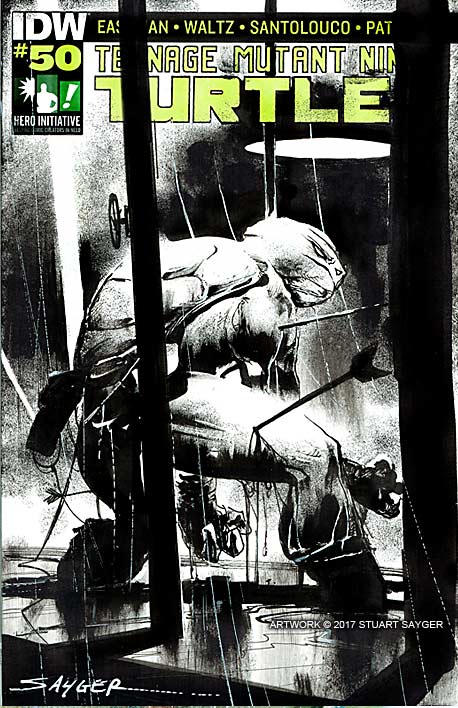 Halfshell
Ink and gouache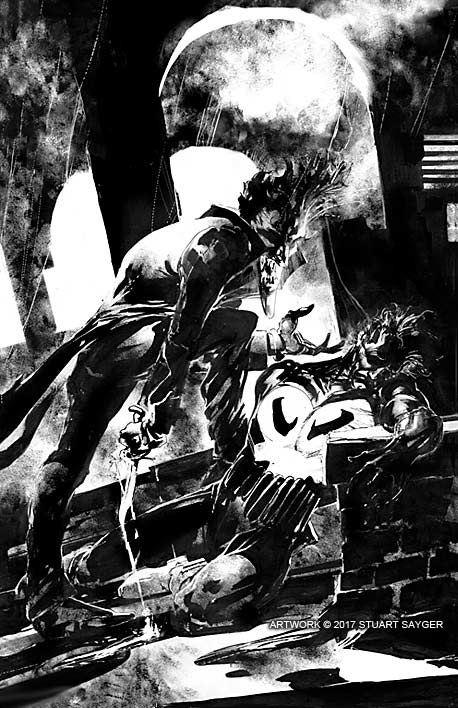 Crossover
Ink and gouache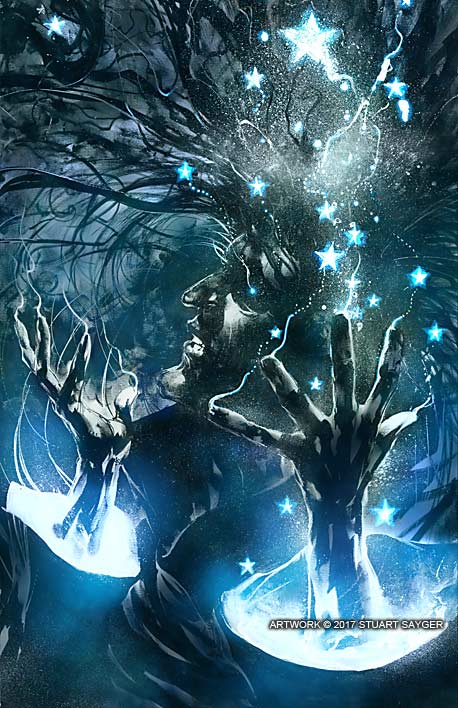 Mage
Ink, gouache, chalk pastel, and Computer coloring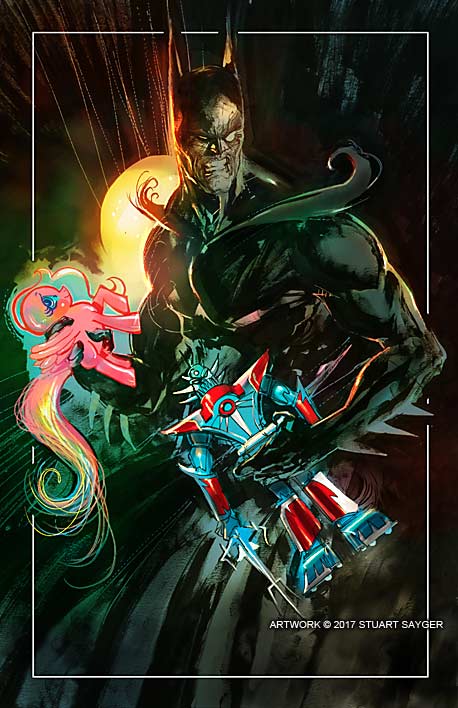 Toys
Ink, graphite, and computer coloring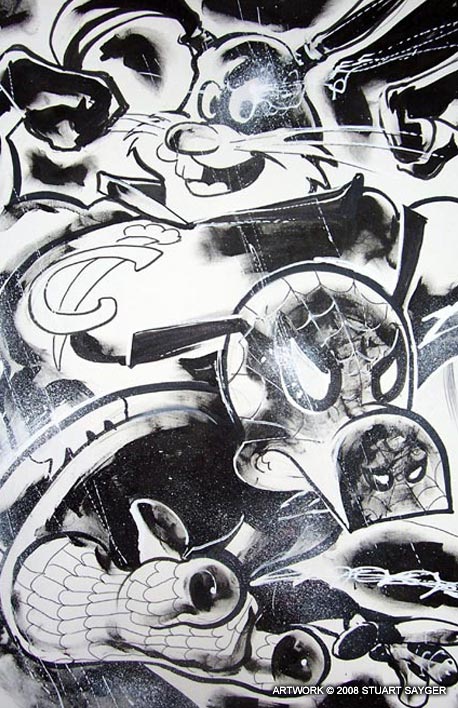 Carrott and Ham
Ink and gouache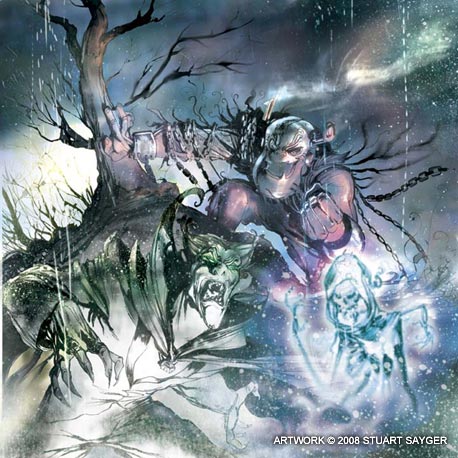 General Mills
Ink and gouache
Created for Wizard Magazine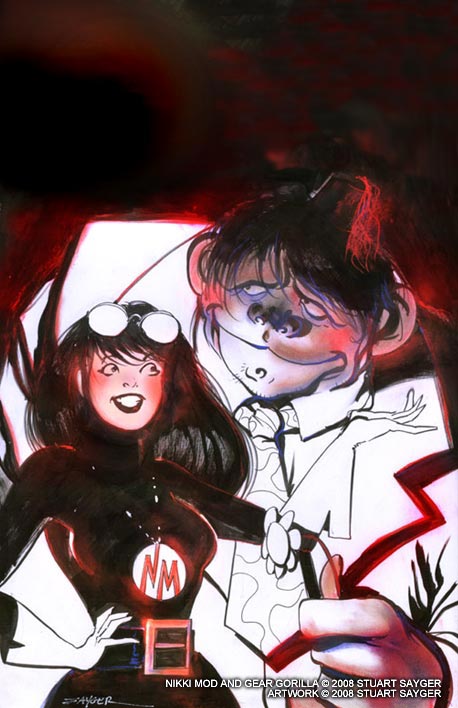 Nikki Mod and Gear Gorilla © 2008 Stuart Sayger
Ink, gouache, and computer coloring
Nikki Mod and Gear Gorilla © 2008 Stuart Sayger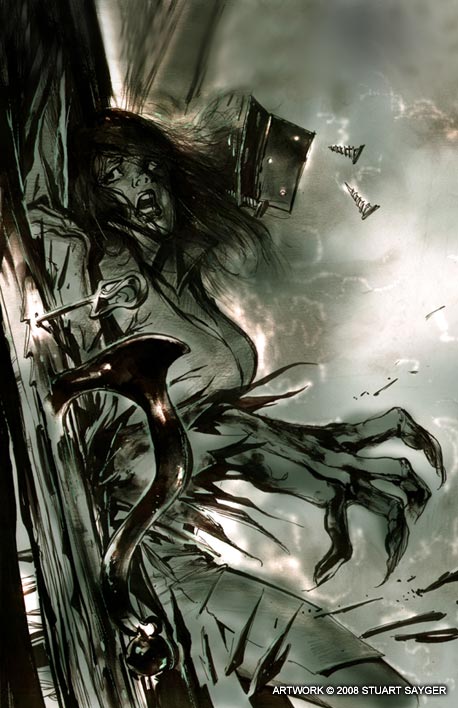 Horror
Ink, chalk pastel, and computer coloring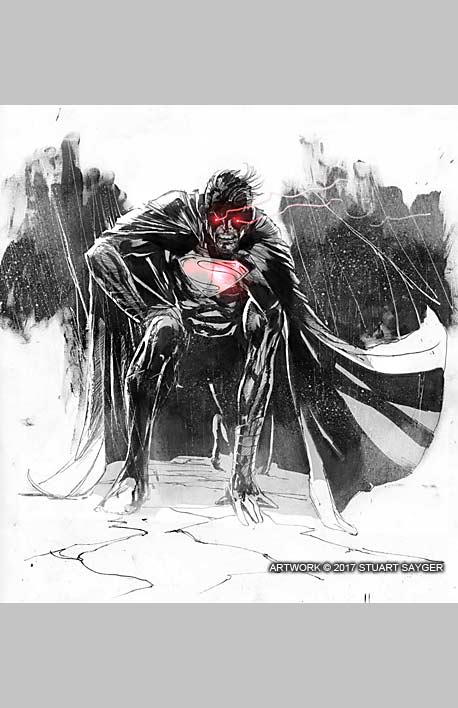 Man of Steel Movie Art 1
Ink and computer coloring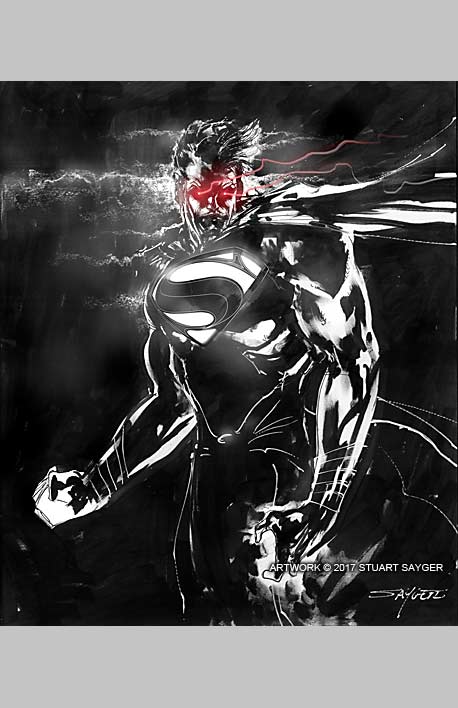 Man of Steel Movie Art 2
Ink, chalk pastel, and computer coloring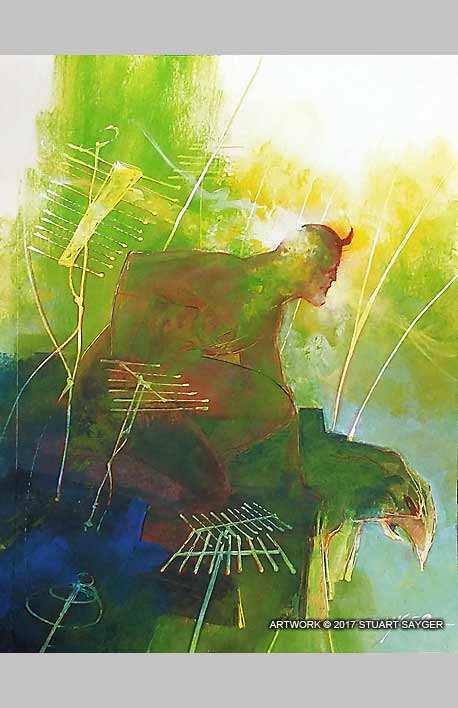 Devil Roof
Ink, acrylic paint, and colored pencil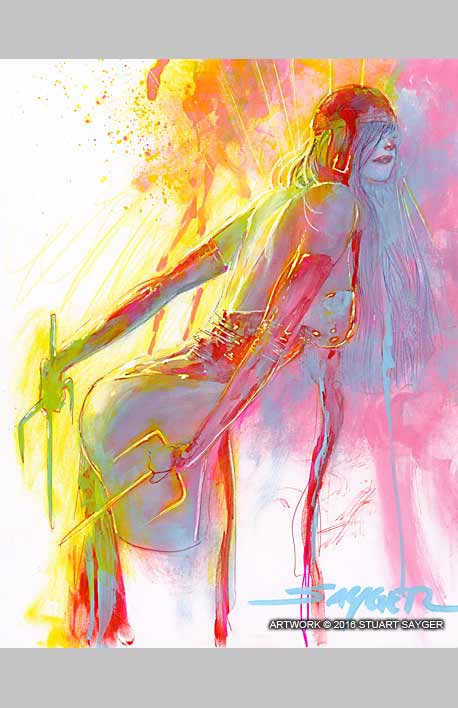 Electric!
Ink, acrylic paint, and colored pencil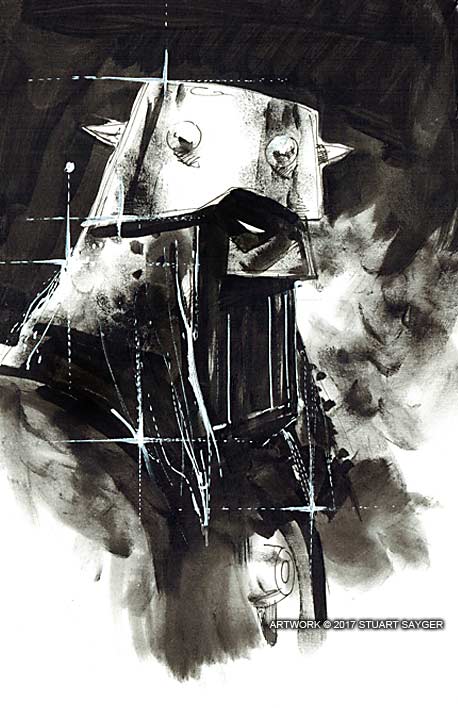 Micro Evil
Ink and gouache
Pepatory piece for Micronauts #1 cover.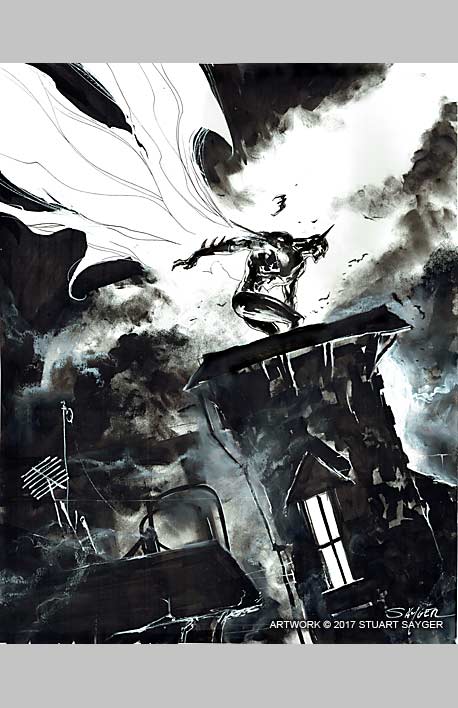 Knight Roof
Ink and gouache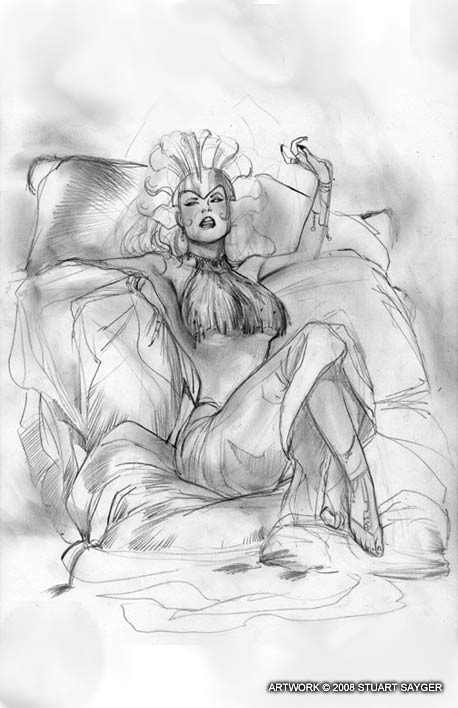 1934 Space Princess
Graphite

Bionicle Ignition
3 stages of creation of the cover to Bionicle Ignition #5. Stage 1 is graphite. Stage 2 in ink with Gouache, and digital toning. Stage 3 is the final art showing Alex Blayeart's digital coloring over the black and white art from stage 2.

Bionicle Ignition
Most all of Stuart's art created for Bionicle Ignition was rendered in gray scale, some with digital toning. The image above shows many of the more interesting pieces before they were colored by Alex Blayeart for use in the Bionicle Ignition comic.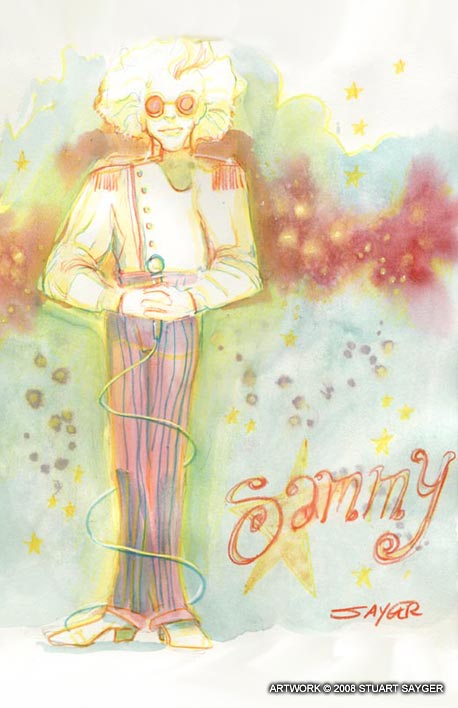 Sammy
Graphite, water colors, and colored pencils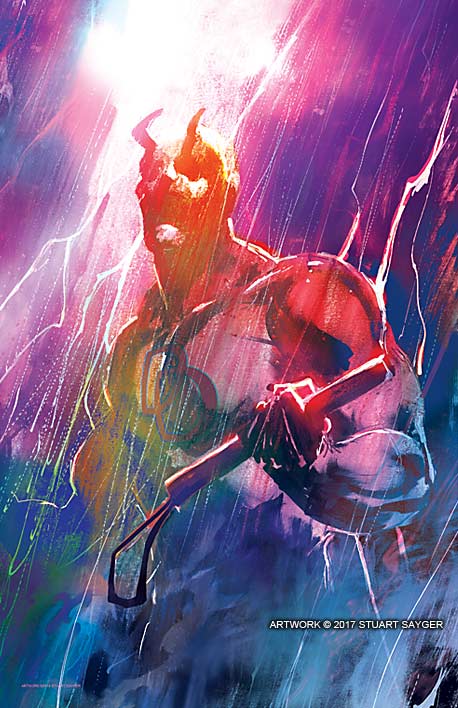 Blind Justice
Ink, chalk pastel, and digital coloring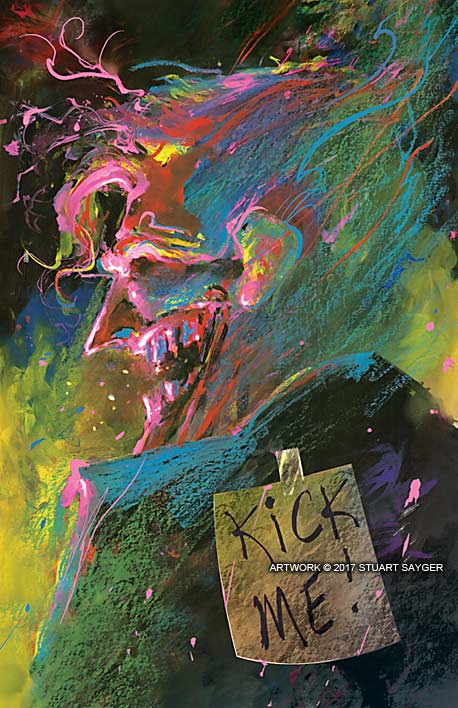 Kick Me
Acrylic paint and oil pastels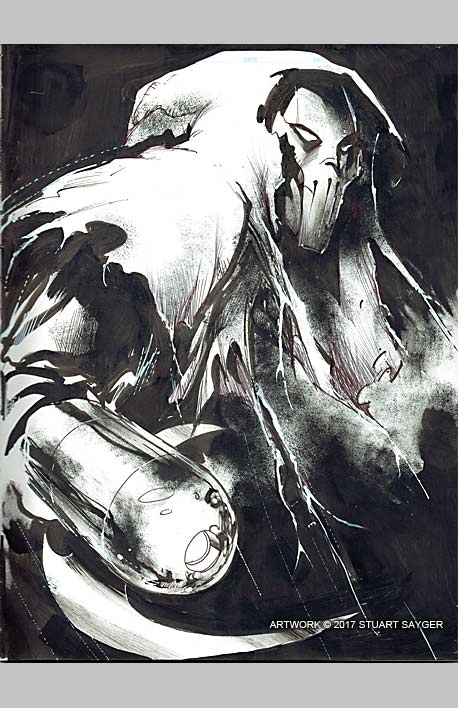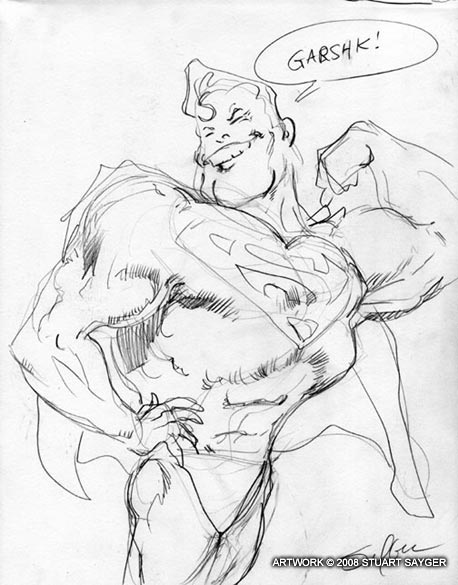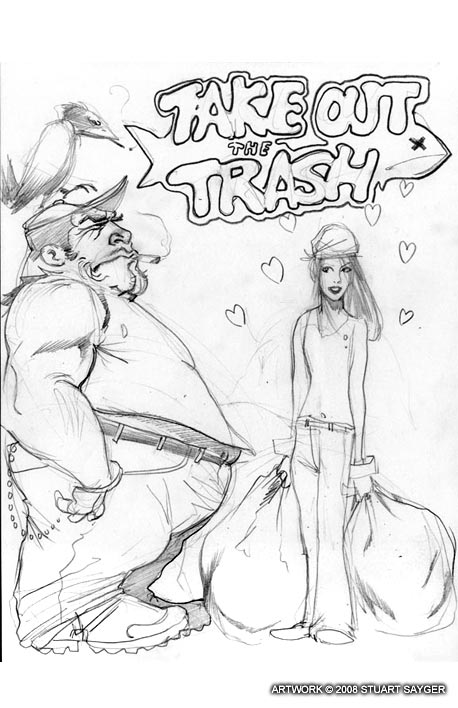 Take Out the Trash
Graphite